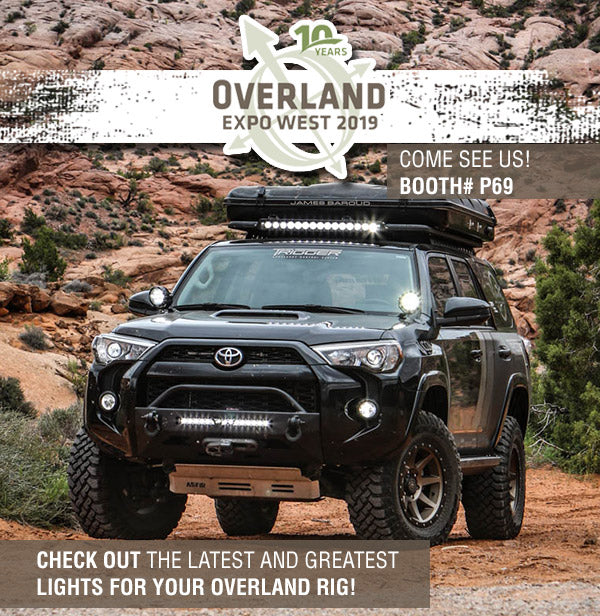 Adventure Brighter | 2019 Overland Expo West!
2019 Overland Expo West Here We Come!
---
Adventure travel season is upon us and the biggest Overland event is just around the corner. It has been exciting to see the Overland community grow every year with more new and unique rigs showing up. This year is no different with the 2019 Overland Expo West and we wanted to make sure your rig is equipped with the best and brightest lighting. From the Light Cannon ADV series pod lights to the all-new Dura-Mini flush kits, we have everything you need to light up your overland adventures! Don't forget to stop by our booth (#P69) at the show!