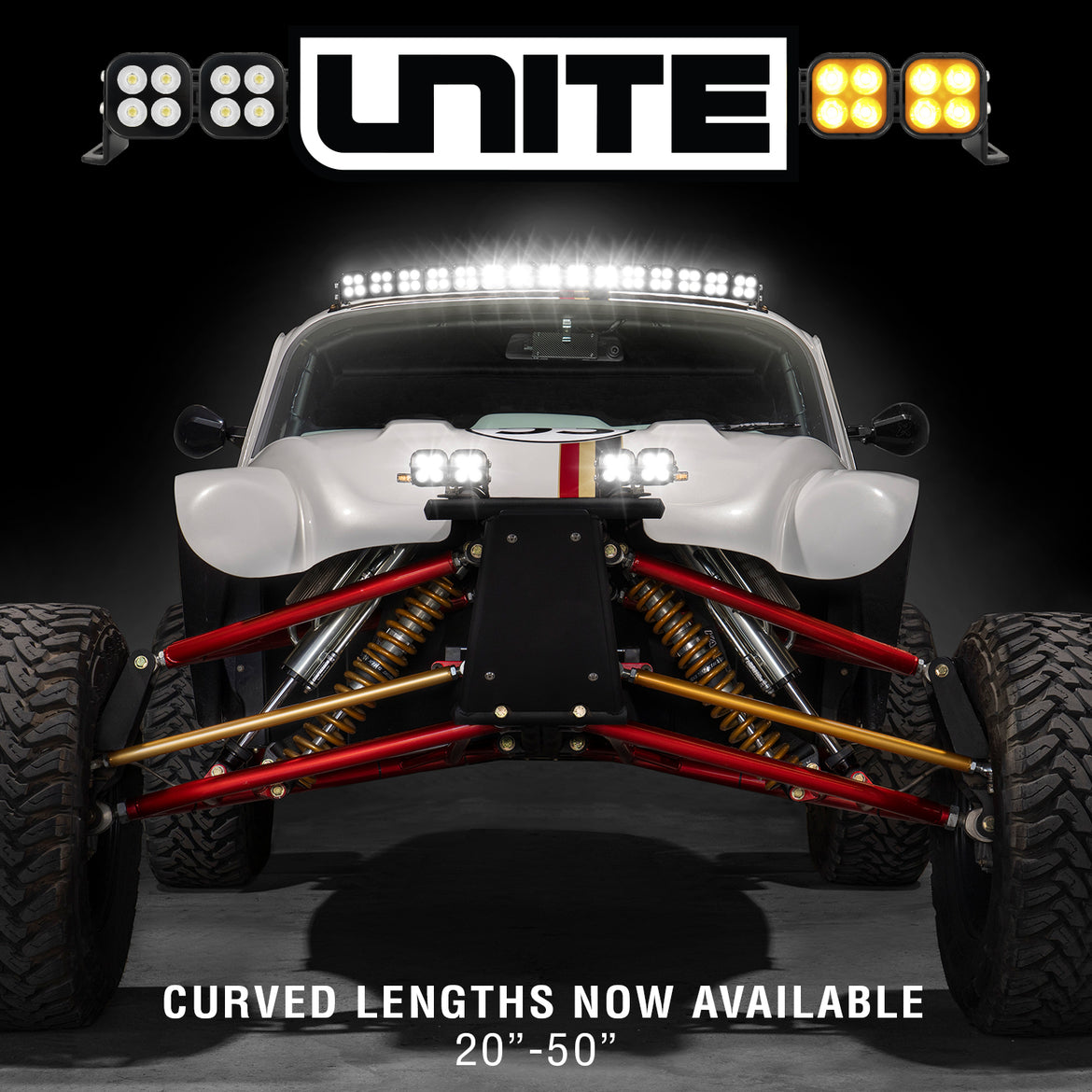 UNITE LED Light Bar Now With Curved Rails
Vehicles Have Curves.... Your Lighting Should Match.
The UNITE LED Light Bar is now available in curved length! 

About Unite Curved:
Not all vehicles are square. Now you can get the Vision X Unite curved modular lightbar to fit the curves of your vehicle. The ultimate choice for customizing the look and performance of your vehicles off-road lighting system the Vision X Curved Lightbar. You can easily design, assemble, and adjust your entire light bar with the new Unite system.
​​​The Unite system features a bombproof solid steel powder-coated base that delivers real-time power to every pod that is attached. The Unite light pods come in multiple styles and can be actuated in hundreds of different configurations! Whether you're in the dark of night, dust, rain, snow or fog, the Vision X Unite system has you covered.